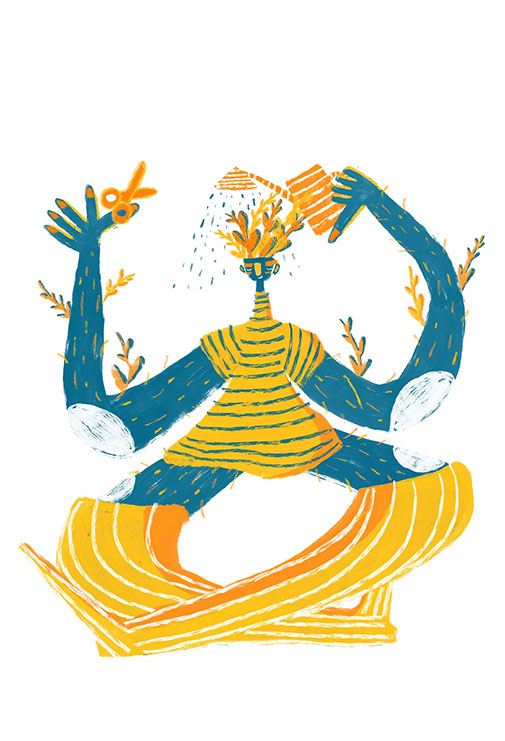 JOY'S SEVEN DEGREES AND POCKET FULL OF STONES
Let me glory in the wilderness of pandemic hair,
its growing savagery, how it curls around alligator
clips and wide-mouthed bobby-pins. Give me courage
to visit Joy's Seven Degrees over there on Main Street
where the homeless hang out, and I bring pastries
when I can. Where braidsbyjoy rule—not just
dreadlocks and cornrows, but box braids,
long lemonade braids, Nubian and Yam twists.
Where Joy turns healing stones into works of art
to grace hands, necks, arms, and hair, and where,
like the Berber women in Morocco's mountains,
henna arabesques the back of hands, adds fire
to long and short locks. I once went there on Sundays
for the sheer pleasure of poetry, to take my words
out of academic straightjackets, to give them
a bit of rap and reggae, to let them fly in the breeze
of dryers, the scent of shampoos and dyes. Now,
I need to take this wildness to her for jangles and shells,
crystals and beads. Anything she can weave into a braid.