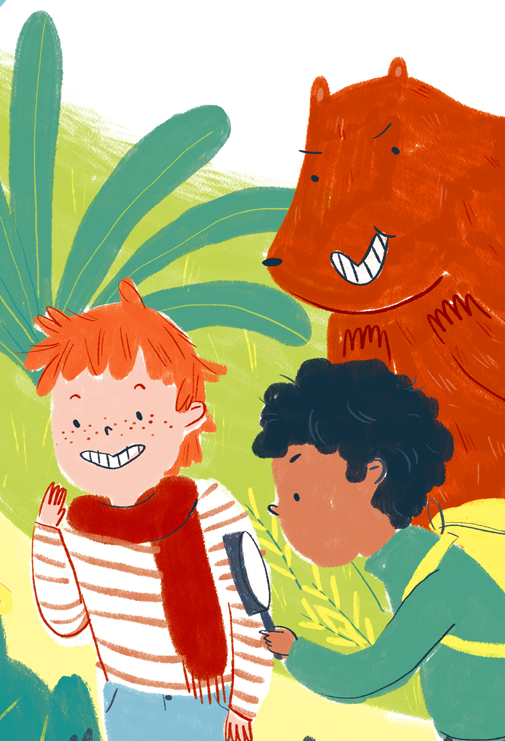 It's all there… where?
Here's skill, with fewest marks to paint
the sum required for children's art!
Red untamed flop or curly black,
two dots for eyes. Then squiggle nose,
that freckle spread with grill for teeth,
neck tassel scarf draped stripy top,
raised paw alert, communicate –
while side, a knapsack and the glass
to magnify adventure's start.
Broad finger leaves, just one palm vein,
waved over lime sets jungle site.
Then bear, dramatic irony,
that looming threat with snout, mouth skewed,
a broad brush swipe, though chest entreat,
straight eyebrows and the lips curtailed,
first hint, with size of solid tan,
that's neither wrap nor hair, stark, bare.
The second skill is pose, scene two –
must turn the page to find what's true,
the purpose fired, imagine – you!
What heroes, frights or pity known,
stored terror, panic to resolve,
green, nature, wildlife in the frame,
the animal in own domain,
grave fears exposed yet hopes aroused?
Turn over a new leaf now … please.