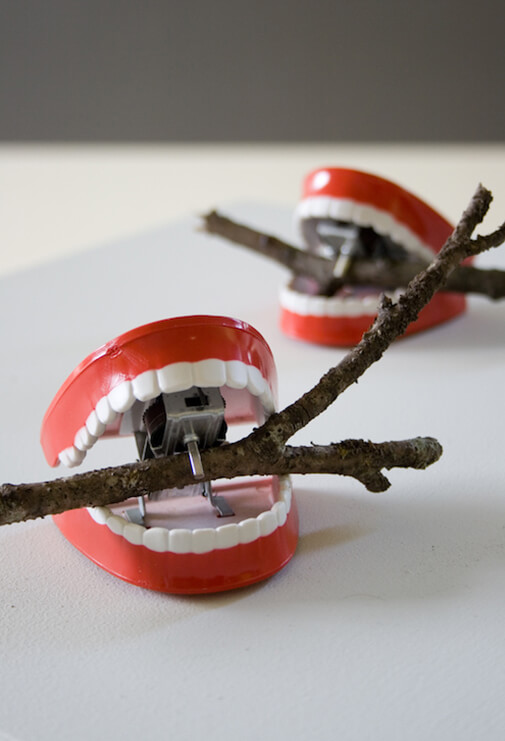 It's a Cruel World
All is silent
Listen
Where is the gnashing of teeth?
They amused us, but now
No more.
No more chattering.
Is this a joke?
The children don't laugh
any more.
Mouths forever open.
Teeth forever still.
Frozen in time.
Until the tree sticks
free their bite.
It's a Cruel World.