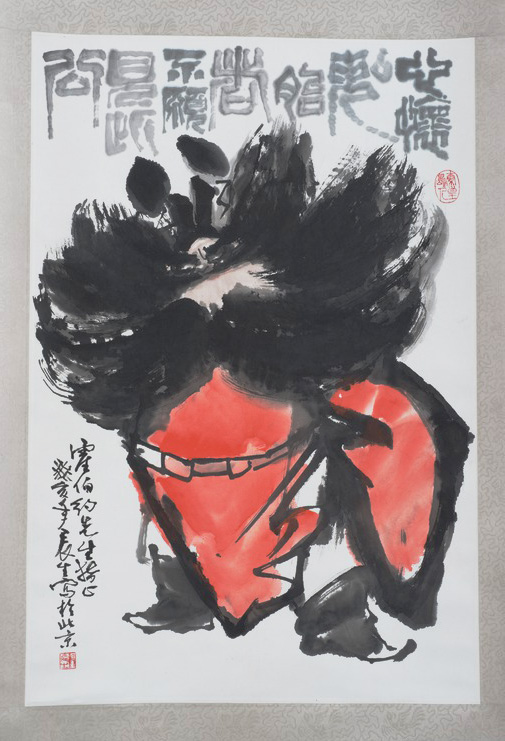 It Could Also Be Laughter
The bald man waves his arms, chanting
sacred curses he makes up himself,
while the chorus of his hair attempts Mahler
—thick and thin in surprising spots that fascinate,
here misdirecting the truth of what needs saying.
Red tie, red Christmas trees, red pockets laden,
but at a particularly vigorous gesture, the heavy gold belt
his girth requires falls away to reveal the old script,
once tucked out of sight, that gives cues and bells
to deputize ignorantly brutal devils. We've seen it before.
He isn't embarrassed, so I am embarrassed for him.
One wing sprouts from his side, but aerodynamics
(he was too impatient to learn) state he cannot lift off.
His whirligig shouts and satellite dishes focus and
refract back his own words, his own spectacular
crucifixion about to drill down. Again the curses, but they
are smoke and mirrors, his art the broken embers that
burn the palace down around him.