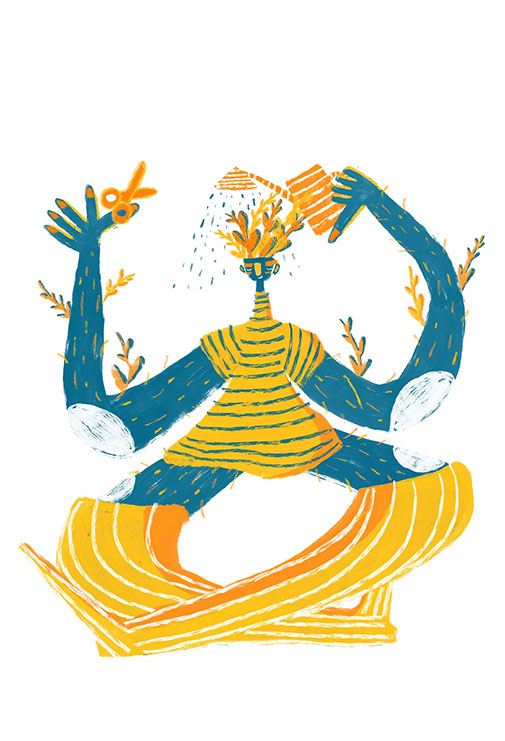 In Bloom
Life is full of abundance.
And as I become older I am able to see.
It took me such a long way to allow the pain and grief be felt by my soul.
And let them be.
I let them rain on me.
The little drops were incrusted in my skin.
I developed scars from the flow of old storms.
But,
Nature just goes on.
She continues her ways.
And,
as I let so many rains fall on me,
my fur became thicker,
and my swollen heart became softer.
One day,
the rains were suddenly gone.
But it never became the same.
Now,
my soul was wiser,
my body more receptive.
After all the heavy rains,
I started to bloom.
My thicker arms and legs let flowers grow.
And I was ready to offer them to others,
and to myself.
Oddly,
the finest and more exquisite ones,
did not grew from my skin,
but from my soul.

In Bloom
Finally,
I could see and feel the beauty in me.
And since then, I take care of my little flowers.
Because,
despite the old heavy storms,
and all the rains to come,
I learned to see my own flowers with love
And to smile once more.