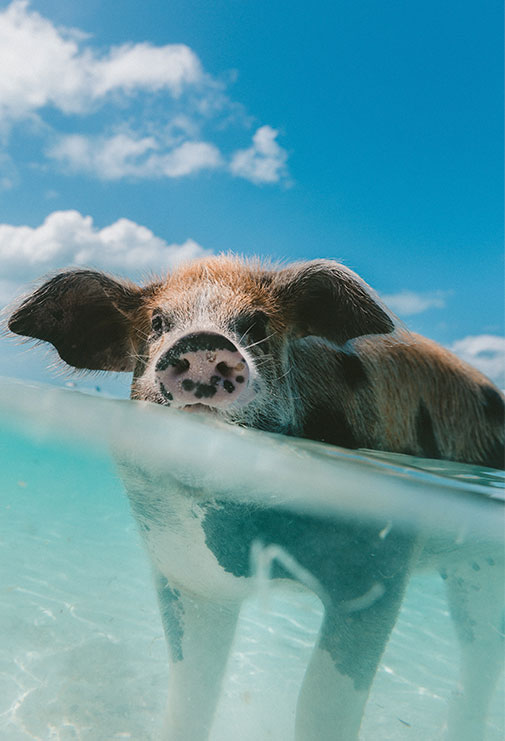 Idyll of the pig
Beyond this little picture a rash queue
simmers beside the fenced-off summer: a common
enough sight, but this little pig does not
do "common". Mottled, clever, little pig,
he knows to keep cool in extreme conditions,
and takes his trotters for a dip. The sand
clouds around him; above him gasp scorched clouds;
and still this stretch of sea, idyllic in
its way, is almost his alone. The star
actor whose lucky, mottled, clever, little
pig this is, is somewhere here as well –
perhaps the swains outside half-recognize
the film star, too. It barely matters. August
dotes on one of them. And the other dozes...