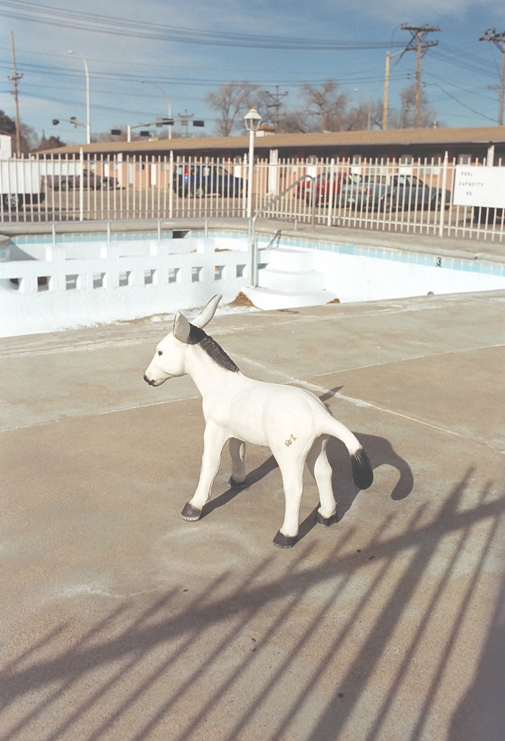 ICON
A donkey on the poolside this fine, winter's day- I am undecided.
Unaided, I scan a car park for signs of life I envy, I am so lonely here, barren, solo.
I crave the thing I lack: life!
Oh to be a flesh and blood donkey, not a white plastic travesty.