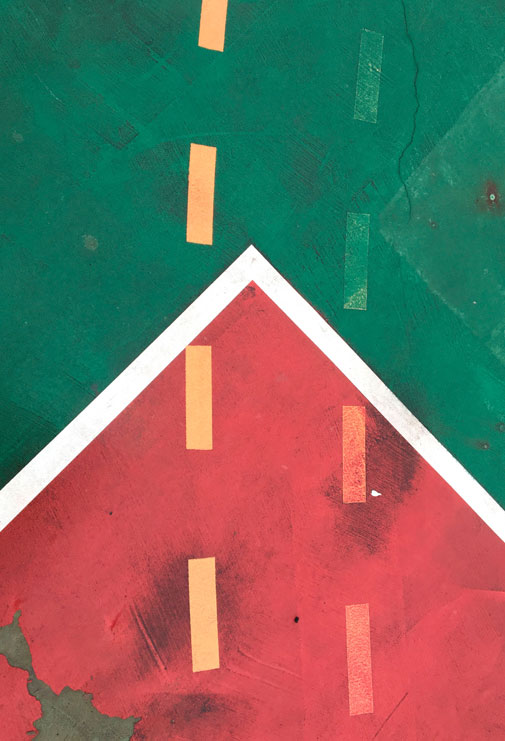 Hwy 19
Beware the stops and
goes of any journey.
Embrace them at your own risk.
Your brakes will wear, and your
accelerated hurry on to
forward and forever will
inevitably leave you
screeching to a halt and
peeling out too many times to count.
There are signs on these dotted lines…
Embrace the stops and goes at
your own risk.
You think you're adding miles
and amassing territory with
every forward rush and thrust,
but loss is in every rear-view glance.
What's the chance of gaining it all…
of losing it?
Log your tenuous travels word for word.
By the way, have you heard? Now the
Law of the Land is 'shelter in'….
Pull over.
Stop.
Get the point?
The dotted line continues,
but you've reached the point of
No Go.

Hwy 19
…So…
Embrace the stops and goes of
this day's journey.