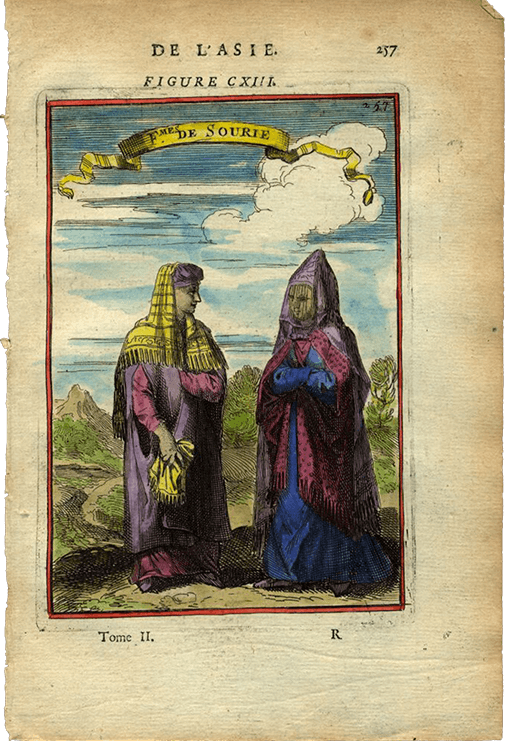 HUMANITY MANIFESTS
When first they met on a hilly path, they were each a stranger to the other, dull of prejudices, indoctrination, and traditional taboos. They passed each other without taking a breath, afraid that their persons might be in some way polluted by the exhalation of their counterpart.
On the third such intersection, the skies opened: admitting such a deluge it could only have been the will of Allah, Ishtar, Vishnu and whatever else entity was feeling the need for discourse between their people.

They had to seek shelter underneath the same foliage, spreading veils and outer layers of clothing between branches to keep dry, but never quite looking at each other, ashamed of the slivers of flesh which peeked through the reduced barrier clothing.

Being human, they could not prevent eyes glancing just far enough in the direction of each other for the peripheral vision to notice this and pick up glimpses of features which, rather than being terribly alien, reminded them of fond family and friends.

But they shied away from such thoughts and sat in silence, praying for their gods to still the rain, almost tearing the clothing which composed the makeshift shelter when the stormclouds passed: so eager were they to escape.

This was the tenth time they had shared this mountain path, one heading south, the other north east. This was the first time they stopped, each recognizing the jigsaw of features they had unconsciously built up in their minds of the other: even through the veil.

HUMANITY MANIFESTS
The silence remained, too ingrained in their cultures to be dismissed just yet. But one of them had had figs for breakfast and the tiniest squeak of a fart escaped the thick layers of cloth.

Slowly, they lifted their heads. Their eyes met. They smiled.