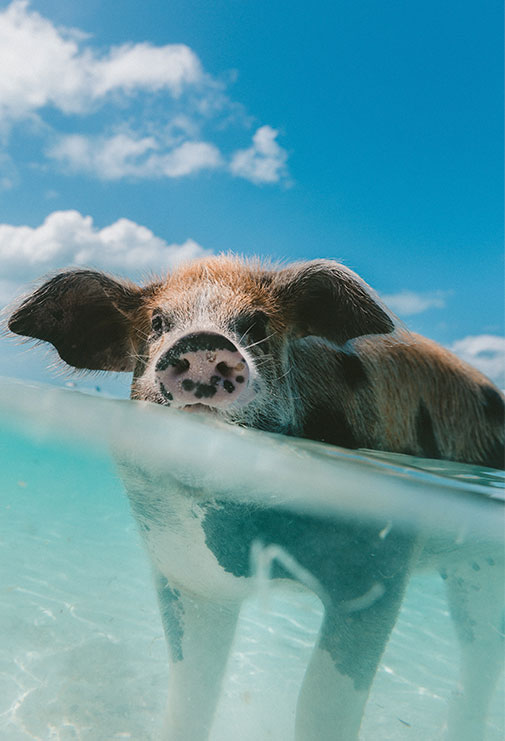 Hog Heaven
While you piggy-dip, you appear as a silk purse,
a frenzy of freckles (They call them pigmentation
issues — you call them loving-the-sunshine
spots.), your ears lift to ocean sounds, your bank
fills with light, love, and gold coins. Tonight,
you may even pig out (Suss out in genus terms),
trot to the local trough. For a lifetime, you've
listened to hogwash. No more. This little piggy
goes to market, eats the food, does not cry
all the way home. You count your own toes
and consume real garbage, not the mainstream
rubbish fed to the herd.
You no longer piggyback, for you stand on solid
ground, stout-bodied, within the solidarity
of Sow Sisterhood, midst passel of hogs, sounder
of swine.