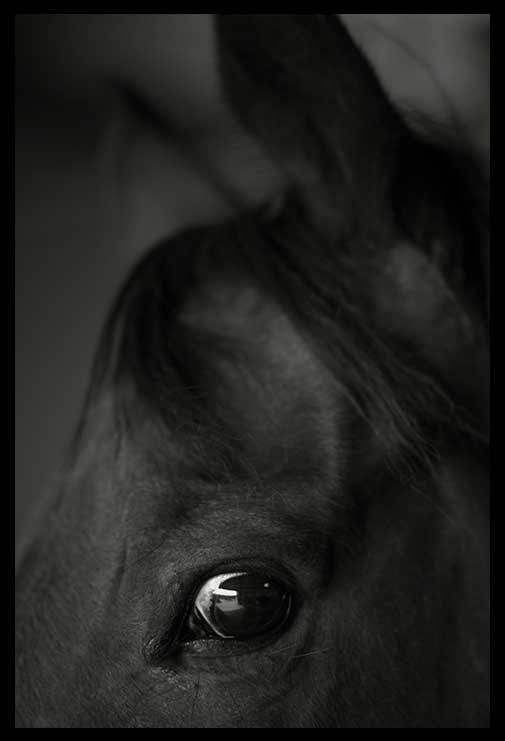 Hippophobia.
EYE amplify.
EYE see your startled pupils,
Your spasmed follicles.
EYE hear your breathing sharpen, falter.
EYE sense
your cataclysmal waterfall
of cortisol
as it cascades
from your
adrenals.
EYE smell your RANK SWEAT.
EYE feel your
twisted
paroxysmal
gut.
And EYE raise YOUR fear.
Blink now and
EYE will BOLT.