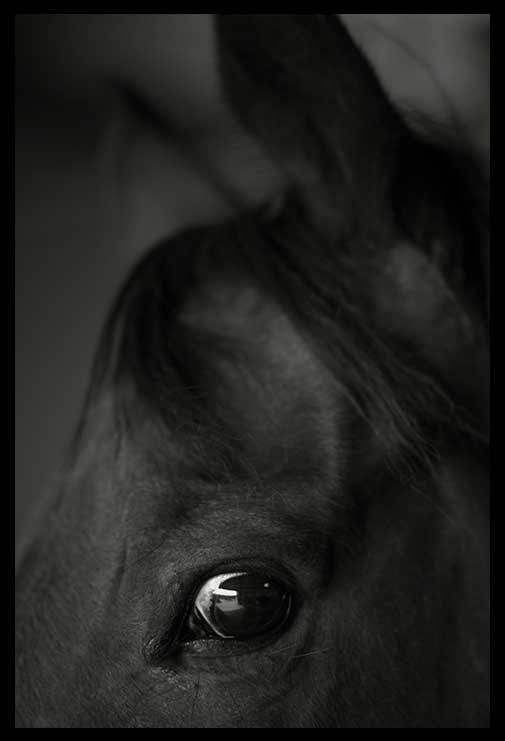 Happy
Everyone gets old, some get sick. An unhappy few: both. Six years is no guarantee of immunity. Does it work, does it walk, does it go? Not like it did, it walks in the way a bike with an eight-shaped twist in the tire rolls. Even with a name like Happy: give it away. I am no rabbit's foot and you are not happy. It is as fateful a name as Romeo or Purity or Black Beauty.
Happy to jump higher, run faster, respond with a lightening quickness to your thighs. Quickest and happiest of them all, as if you were a part of me, or I of you. Six years I swallow you. Your swollen eyes in the morning, every morning; the frost of your sour breath in the winter; your forehead against the bright bay velvet of me. The fields and fields and fields of you walking and talking and soothing, yourself more than me. Hey Happy, I'm happy if you are.

The bright bay velvet of me, the barefoot of me, all rugs and bridle of me, all vaccinations of me: it could be yours, you say. To clear the hurdle, to apply, to walk the first step on the tortuous tow-path to happiness, click the button. Maximum weight for me, old and sick: eleven stone. Weekend riders, intermediate mothers, agrophobic children.

You come less and less often, that is to say, you are here but not here. Three stalls away, hello Baby, hello Lucky. I'm here to take you out. Lucky won't be lucky for ever. Everyone gets old. Some get sick.