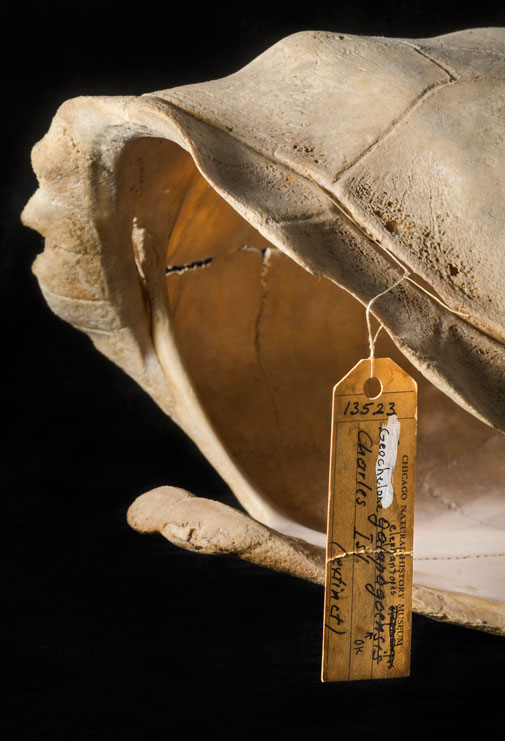 Geochelone spp. (EX)
The extinction of a species
curled into parentheses;
into the stiff lip of a shell
weathered into a kiss.
We have archived your bones,
licked sand and sun from them,
garlanded you with a catalogue tag
to dangle in this windless place
of fossils
of shade and glass
of half-remembered life.