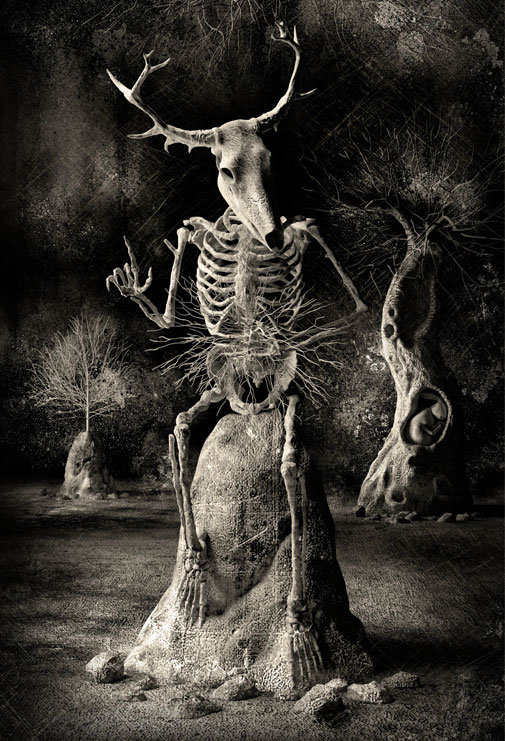 Generation
When you walk in the woods, it's always best to see everything, set your body to rewind, in case you miss something. If you stay too long, you might realise you are nowhere, the footprints you deposit mean little to the tree's arching body, where nothing is off limits; is this what freedom is?
Held by four directions, form painted with earth and held in its birth suit, the bone stag sees you, every mark, every design, and trees reveal secrets before we know them, the faceless year disappears, like a once trusted friend, stealing away, stuffing ideas into deep dark pockets.
When the sun wakes, you are older, and count on things more, there is a new mother, three flowers to the wind, and black skeleton branches touch out for acceptance. The struck tree sees years come and go like lightning, the bone trumpet sounds the winter's stretching drum skin, and strips the body raw.
The stag waits in the thicket, knowing the ways of wordless stories, dreaming to break ice again.