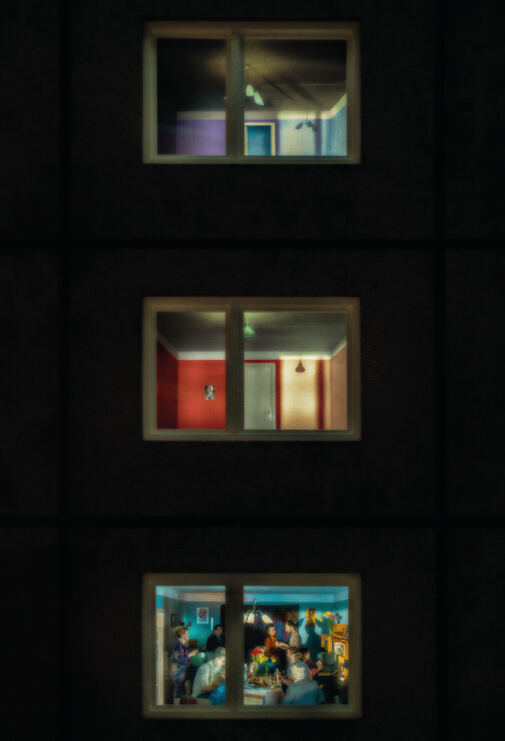 From Here to There
The angle of observation matters:
When I spy on the apartments across
the yard, I see those dead-on or beneath
me best and merely the ceilings and fixtures
of those above. The empty rooms depress
me, bring me down. A room full of people
fills me with dread and envy. How do they
find each other? How each other impress?
It doesn't matter. I will not extend
myself across the court that separates
us. Though I witness what delight awaits
me, were I to stride across the way and join
the revelers, I dread too deeply the coin
they'll wheedlingly demand that I expend.