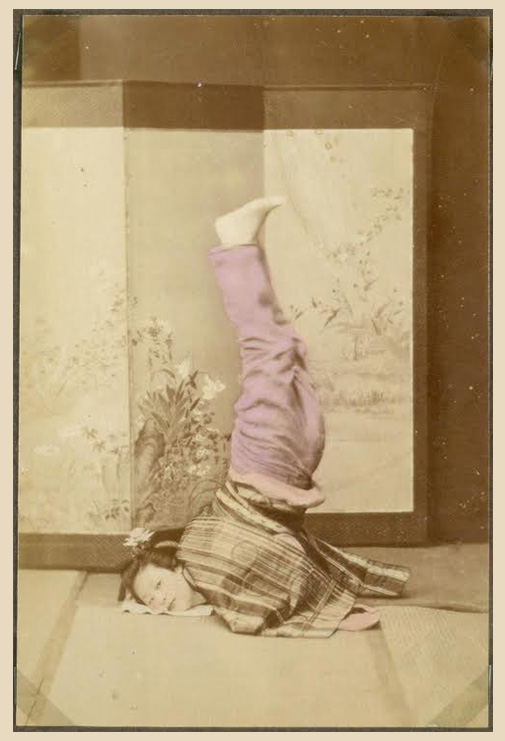 Free
Images finely-executed
on the curved walls
evoking exuberance
brightness and
expanse.
Of
a serene place
full of the dancing flowers
posited as a delicate
counterfoil to those hard tiles.

An arresting feature of the photograph---
a bender of a figure
fully encased in clothes
covering the female body
from any male gaze

face pressed hard
on the floor
the eyes with that
mocking look at the viewer
startled by this odd site:

fused legs, up in the air
defying the laws of gravity.

A cage?
Or, a room intended to dominate?
A human pose inverted.
Restricted by a code, yet free, floating.
The lightness of her being!