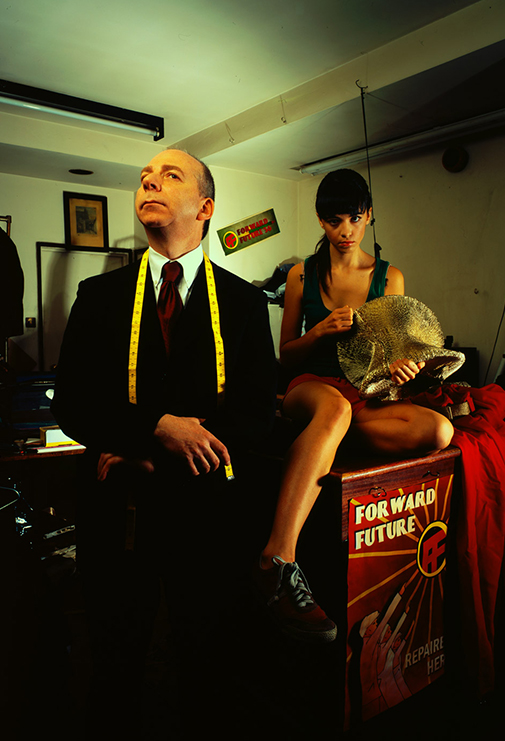 Forward Future
Hello, I heard the shop bell ring.
May I be of assistance?
I know you're there, but I can't see you,
because I'm not looking.
This is the certainty with which I live my days.
It can't be otherwise, can it?
I mean, what would I do if you weren't there
unless I was looking at you?

You have to be there,
so you might as well tell me
the reason you came to my store.

Forward Future! In this I must believe--
this I must measure
with the tape draped around my neck,
as though I were a tailor
and you a suit of clothes for which I fit myself--
you, my alter ego, anima,
my Future.

This after all is a place of business,
and I am here to earn a living.
Don't do anything we'll both regret.
The Customer is always right,
and that's why I'm counting on you.