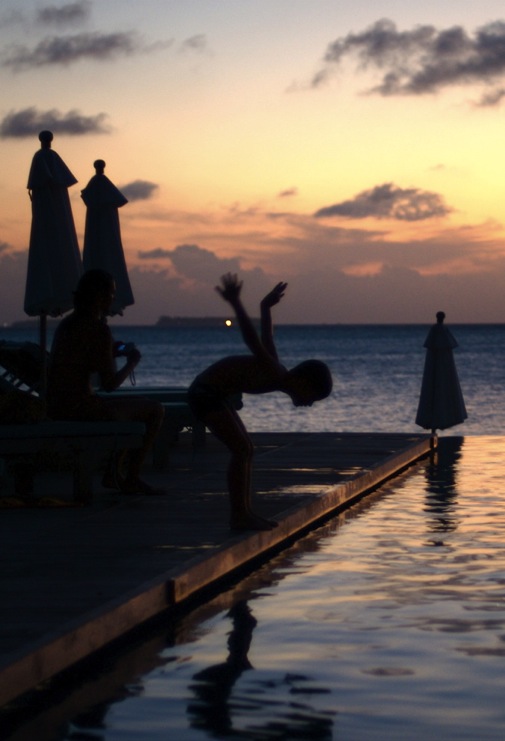 FLEDGELING
You see me, poised-
swan's arms spread.
My back is bared,
knees, feet ready
to kick into the bay.

It is late but not too dark-
soon I'll be fluid again,
a liquid mineral in the sea.

Fish boy,
heroic-
of human dynasty.

You, the scribe and three senobites
will witness my flight.

Perhaps, one day, I'll sail forever.