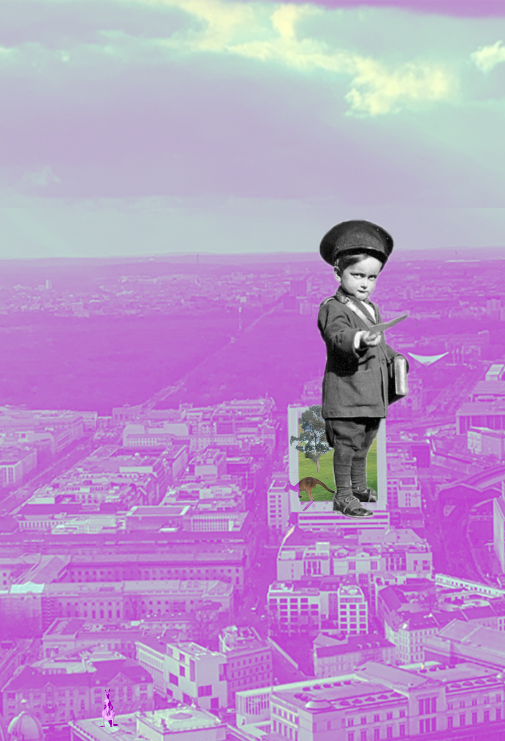 First Class
"Tickets please! Tickets!"
I want to escape the city.
I want to become a child again.
I hear the station squealing
as the train leaves it.
The station hears me squealing.
The train has left.
My heart is a postage stamp and you are on it.
I send it on a letter out of here, to the place where you are.
Now I stand in the city,
heartless and bold and bloodless and cold and
I wonder
did it ever arrive? I'd
send another
If I had the heart to
send another.
Somewhere there is green and no fluorescence.
Somewhere there is a story I tell myself about us.
Somewhere a station sighs as a train arrives and a child gets off.
Somewhere there is a conductor, and a whistle is blown and screams and then is silent.