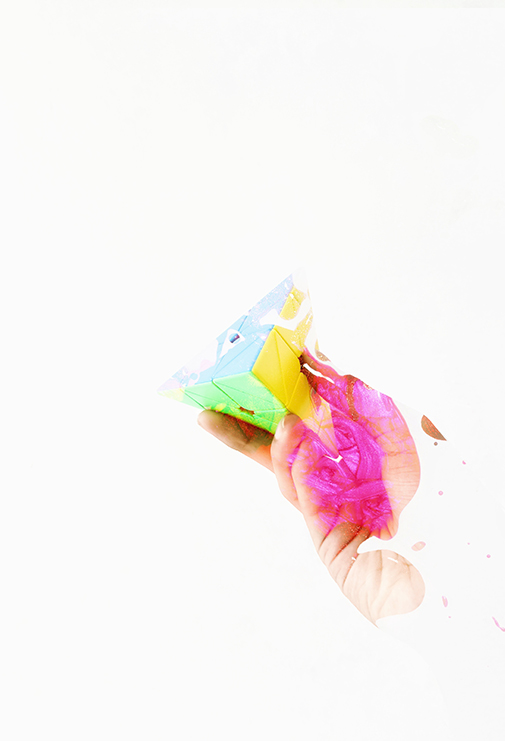 Fidget obelisk
Pyramid block with internal triangles,
making many shapes, counting for clever sods,
gripped by fingers holding an unfurling rose, neon pink,
lined joints, how do you turn it?
What happens in the joints,
is it equilateral -
is the pyramid protruding from the palm
causing the bleeding blossom?
Or is it the other way round?
Can you take it and twist or just drop and watch it sit, balanced, in its own equilibrium?