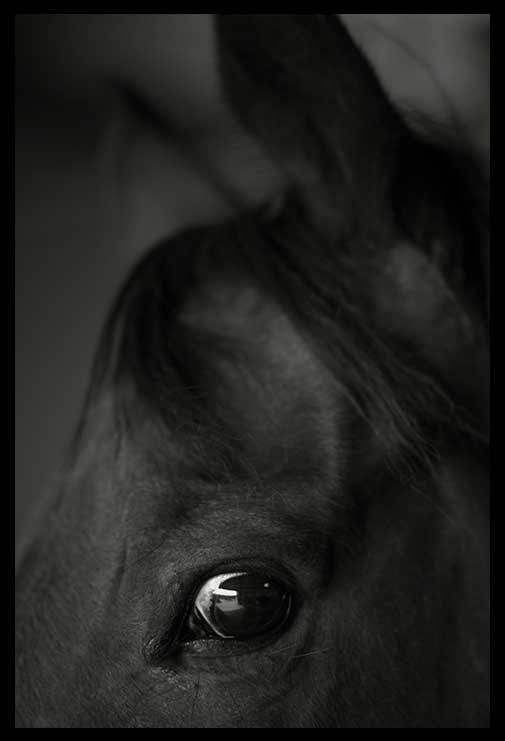 eyeline
scary sounds tinder
my right brain.
my left eye
flares.
you. your voice. angry. anger. danger. is it?
do i? do we? does the herd?
set, set, set.
my heart revs.

a dren a lin.
ready, twitch, ready.
muscles cinch.
ears prime.

time made your mood our threat.
your anger the wolf on the prairie.
your impatience an adder undergrass.
your oath hard iron in flight.

so if you don't need to, just don't.
step calm. breath gentle.
speak less. listen more.
hear. my. gaze.

quietly.