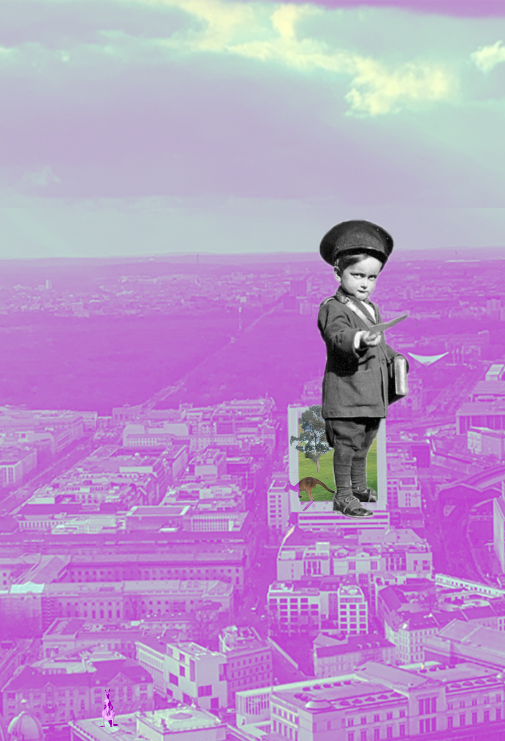 Express
The pink kangaroo hunches on the roof,
haunches quivering with unused potential.
The wee postman is coming as fast
as ever he can, dynamic glide in violet.
He is the messenger, shooting mail straight
from the satchel on his hip
Oh do not jump, curb your capability.
Wait. Wait. It could be good news.