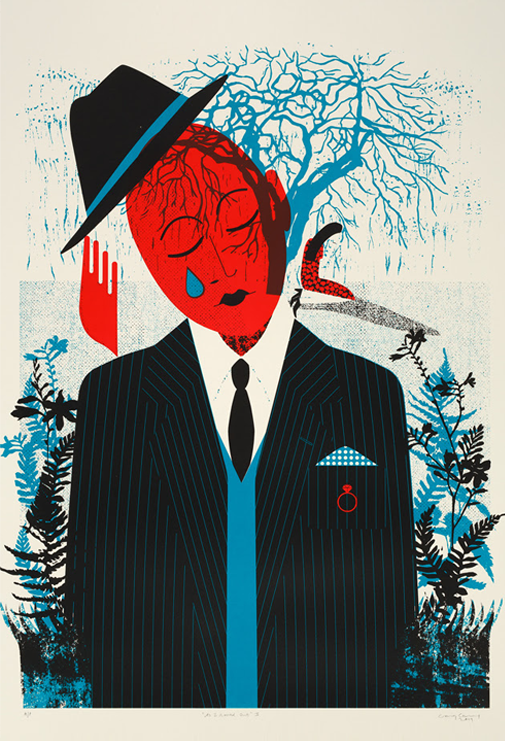 Dr Fibonacci
He
has
become
this perfect
gentleman who opts
to dress in natty pinstriped suits
tailor-made in the pulsing, enlarged heart of Sydney.
His name's Dr. Jones but his colleagues have been known to call him Dr. Fibonacci.
He's a biomathematics expert who recently took a risk and returned to university to retrain as an actuary.
He now tilts his skinned watermelon head and tips his hat, bidding a sad farewell to
the plants he's lovingly studied mathematically.
A teardrop moistens a red cheek
as he leaves his lush
specimens
for the
last
time.