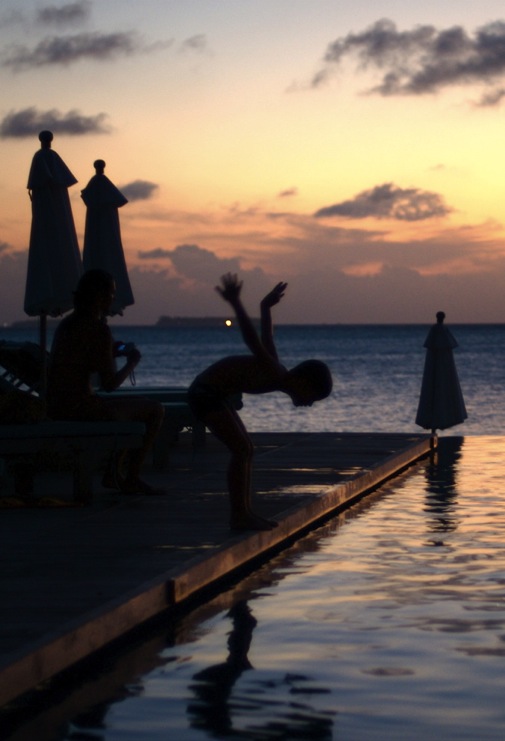 The Dot on the Horizon Isn't the Sun
My older brother was sitting with his camera in the shadows as I posed for the jump.
"Aren't you ready yet?" I asked, crossing my arms and tapping my foot. The wood, though wet, still felt rough on my bare soles.

"Just gimmie a minute."

I turned again to the water. My reflection stared up at me, teasing me – why are you waiting for him? He's connecting his camera to the hotel Wi-Fi so he can upload it straight to Facebook but the signal isn't strong enough; he's not watching you, jump! – my brother always told me to wait. I want to jump in. I don't want to annoy my brother.

I jump in.

It's darker beneath the surface, deeper than the shadows the sun is casting. I imagine my brother yelling above me but I can't hear him. I look up and see his face, blurry with watery ripples. His head is illuminated from behind by a bright dot on the horizon that isn't the sun, first one, then more than I can count. I swim out of the way as he falls into the water.