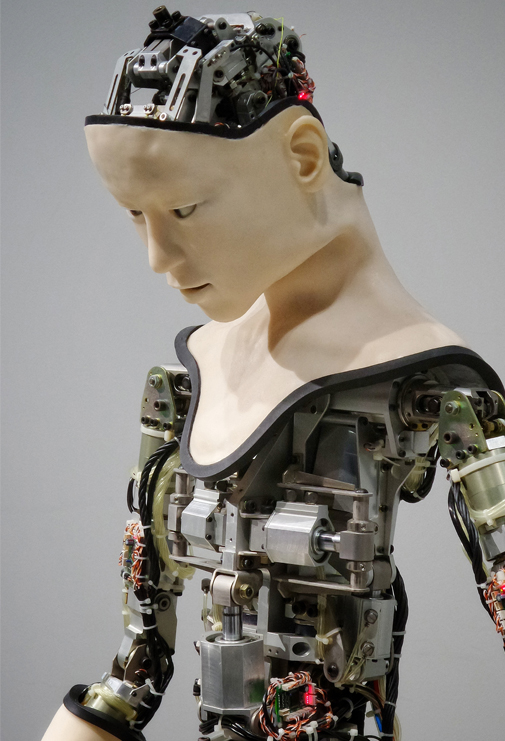 Cyborg romantics
Garbage is collected and recycled
Junk, after all, components large or small
They are fed on, conveyor belts—vomited.
Old toys like a bike, a tyrannosaur
Gears within gears they too are remoulding.
It's the rise of robots near sentient
Fulfilling sexually, moaning
In all the right places, no concealment!
So easy-going, till their consciousness—
Pricks them and requires more recognition;
Sentient beings, fully optimised
Making choices of their own volition,
Now the lines of what is human will blear
What's reality—never more unclear?