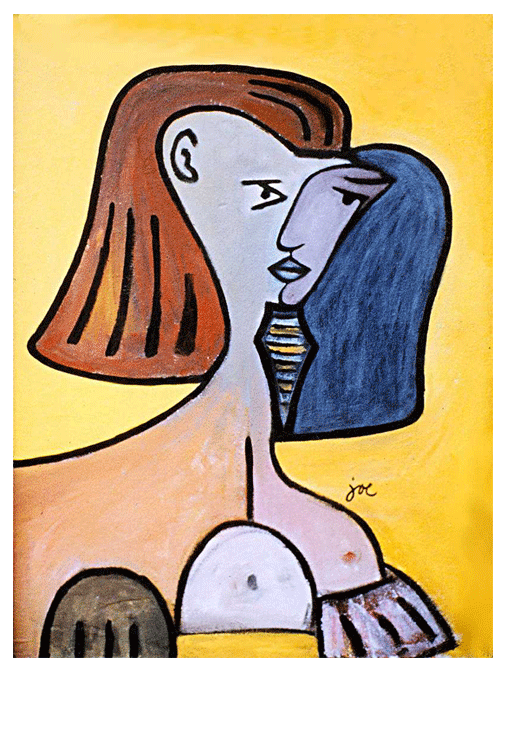 Chimera
We map our body as lovers do,
the riddle of it beneath Egyptian sun.
Our hair is copper and carbon,
skin the bruise of heathered moors,
slate sky harbouring storms.
Beneath our tawny coat we are lion,
a single pink breast to suckle our young
between paws with claws that pluck.
We are scarab, airborne and horned.
Our two faces stare from one heart.