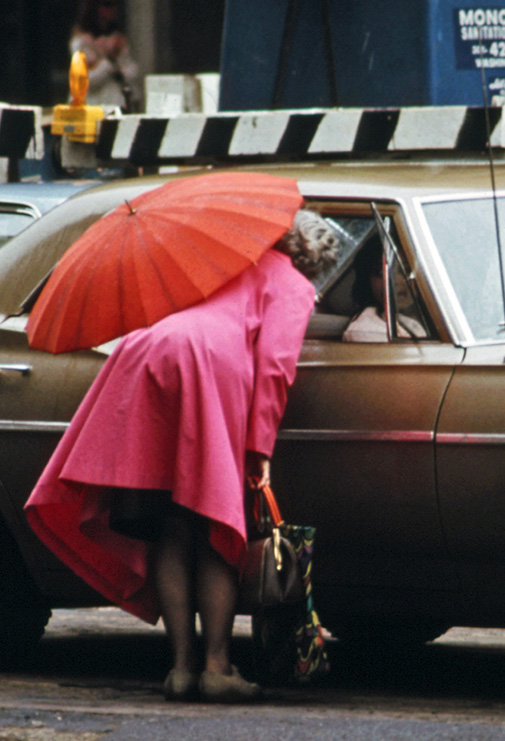 Cherry blossom amongst the dead
Greyscale autumn day,
How long will it last? Cannot say,
Suits work just to survive,
Nine-to-Five, barely alive,
Boasting about their latest drives,
Complaining about imprisoned wives.

Then she turns the corner,
Puncturing the permabland,
With a flash of fuschia,
Scarlet shield for September showers,
Glacial eyes with oceanic depth,
Her aura exudes elegance.

She takes no bull,
Even on Wall Street,
Fiercely feminine,
In the face of foolish fellas,
Mansplaining maths to Mrs Lovelace,
But not for long.

You can feel her thrive,
Certainly alive for weekend jive,
Hip dips on Bloomingdale trips,
Nails neatly trimmed,
Prim, proper and pristine,
Permed to perfection.

Cherry blossom amongst the dead
Perhaps no jaws will drop,
But even Cabbies stop,
For the cream of the crop,
An astute tutor for our future,
Who stoops to Erica's El Camino:
'You're cherry blossom amongst the dead.'