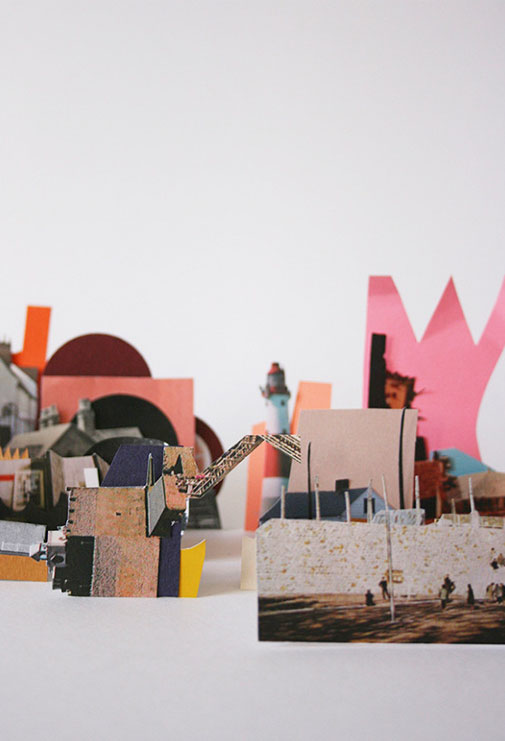 Cardboard Harbour
The regenerated harbour
grows, fruiting structures
of pastel-coloured papers
and the towering pink
of craggy cardboard cliffs.
Gulls and gannets wheel
around the lighthouse, spear
clouds and splatter strollers
and beach combers
as they land on idle cranes.
It's getting hard
to tell the difference
between the damp thud
of corrugated card
and a half-hearted wave.