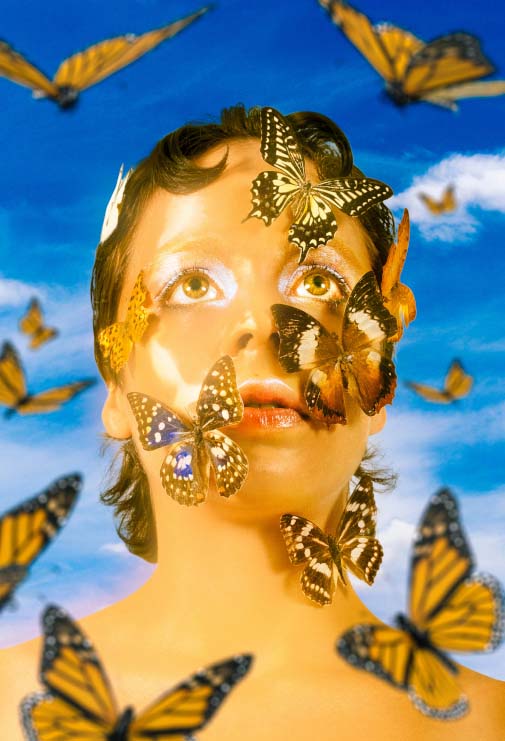 Butterfly Wings
One summer my mother bought me butterfly wings
I wore them all day, twirling in dizzy circles around
the flower beds.

Butterfly wings transformed me into the Tortoiseshells
and Peacocks I saw flitting around the garden,
chasing patterns in feather kisses.

I took a hair band and made antenna from pipe cleaners
a proboscis out of straws, donned black tights
and stalked the Red Admirals.

My mother indulged me by blitzing soft fruit and bananas
so I could suck the sweetness through my homemade
proboscis.

My father said no good would come of this, so I left
to find sanctuary in the garden with the butterflies
well away from the arguments.

I hid in the buddleia bush, folding my wings to rest;
hosts of butterflies surrounded me and as they flew
I went with them, dappled sunlight brushing my wings.