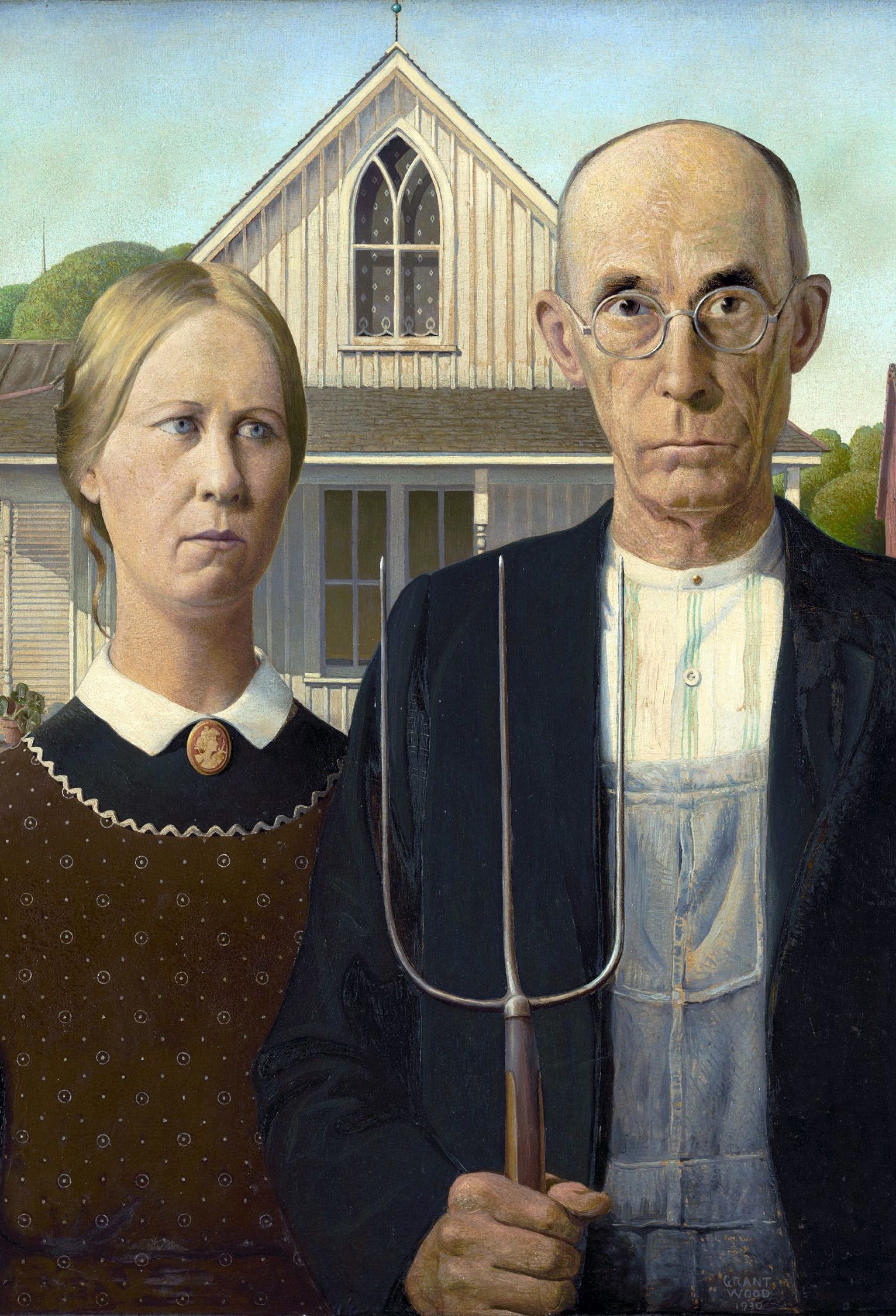 Burn
The artist suggested her husband hold a pitchfork: the artist wanted to paint a portrait of authentic hard working people. She fetched her husband's pitchfork from the barn, but before she carried it out she scrubbed away the rust.
She prickled with delight when the artist positioned them beneath their arched window. Asked to find a comfortable position she placed her calloused hands against her black dress, underneath her apron. It suited her husband to be silent while the artist painted: since their daughter died from the fever her husband only spoke in his sleep.
As she stood in the heat she heard horns crack through dry skull bone.
That night, upstairs, her husband stripped to the waist, scrubbed the dirt that wasn't there. She raised the pitchfork and beat his arms and back. Moments later she guided him to the chair, bathed the welts in cool water by the light of the arched window.
Downstairs she snapped the pitchfork across her legs. Her face burned as the wood spat and the spikes blackened in the fire.