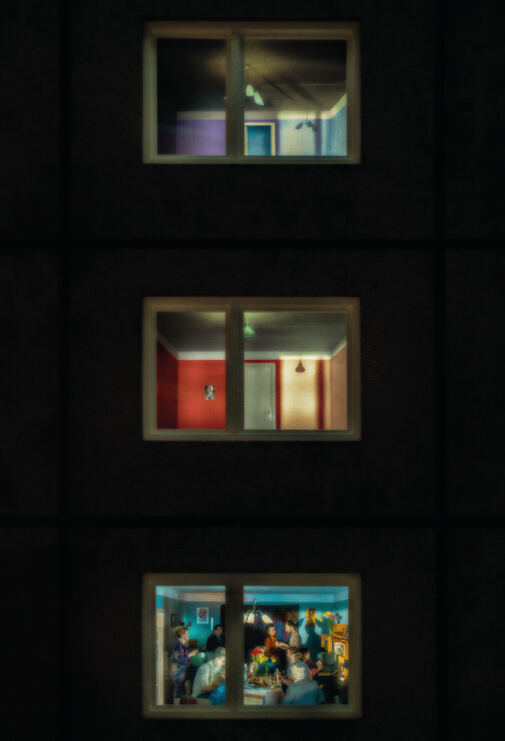 Building/Sound
It travelled up the tower concentrated
flame
blaze of voices in a bright blue room.

People gathered round a table
fireflies
alighting on the food
talking to a manic screech.

I my neighbour up above
he told me later
huddled in our rooms
lights turned on to see
if real flames breached the walls.

It was only noise sound
of humans being.