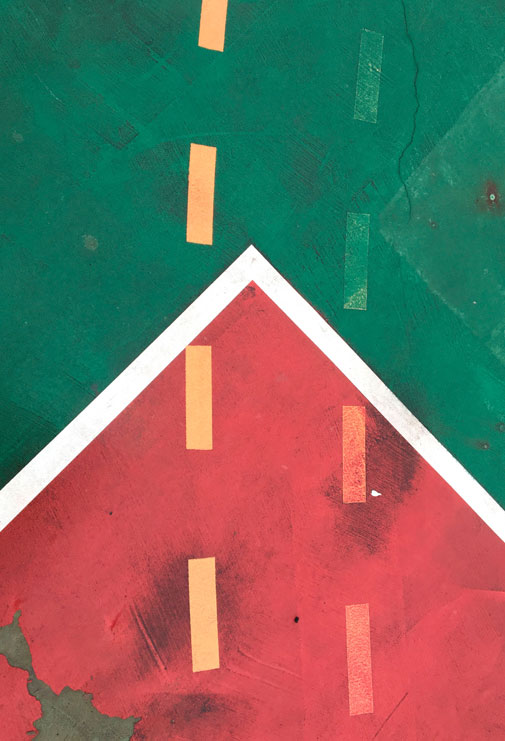 Broken Line
The line is drawn.
The line is crossed.
Colors of the day bleed out.
Painted on the ground,
a sign that points to nowhere
is now standard rule.
Losing their direction,
people wander off grid.
Seeking justice.
Seeking peace.
Empty streets intersect,
while silence plays hopscotch
across the broken line.