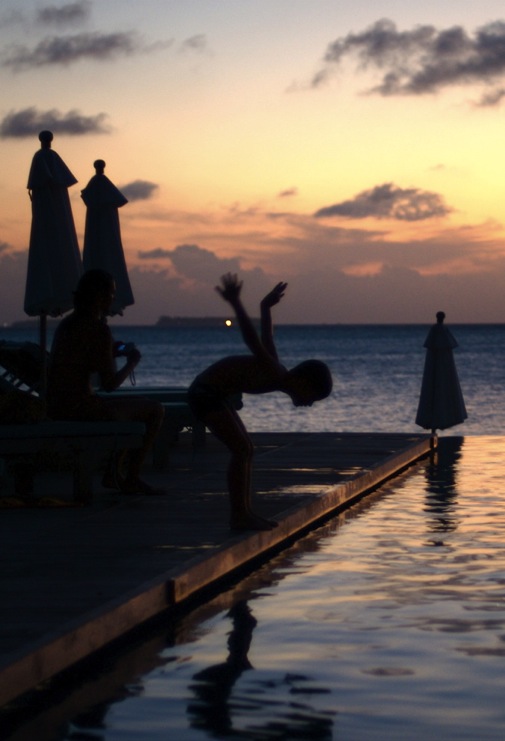 Born Into Soon the Sky
Girl, bird me.
Flocked and flocking, no fear
(of flaccid, of fecund)

of the second – split second,
my second in this duel with
that bright device – of reflection.

My girl bird, emerging
between splayed fingers
linked to shoulder blades
lifting bulge and tender play

at the epicentre. Epic entering
the water wa-water, rippled
in difference from its self.

Sun sets in blurred lines, no
cloud nations, no bordered sky.

Bird, I'm girl.