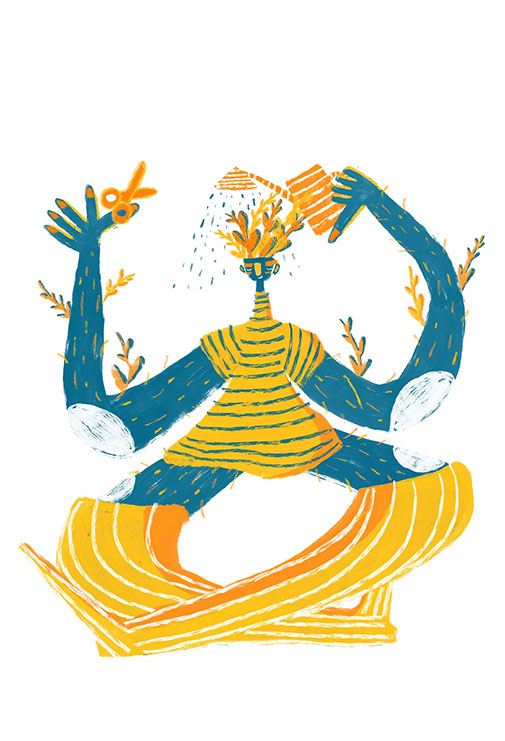 Blessings
Daughter, I will water your brain,
and harvest the flowers of your mind.
I will give you safe places to sit and support you
to be steady as a lotus-sitting yogini, lovely
in your balance and true to your wild nature.
Be brave, as your ancestresses were before you.
I will pledge all my moons to be your lanterns.
May you sprout new branches and thrive
in all your sisters' rain-bowed lights.
Power lies where your elbows touch your thighs.