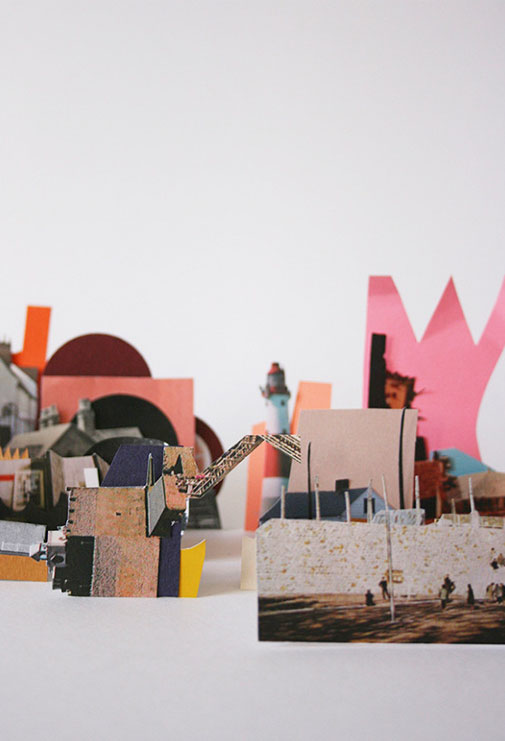 Before a voyage
A short way past the House of Fiction
and down towards a bright-lit bay,
we spied a town called Contradiction;
there, we agreed, we two would stay.
(First, though, you had to take a selfie
beside the perpendicular belfry.
Serenely I stood in the sun,
and would not speak to anyone.)
A guide, for one fistful of dollars,
escorted us behind the scenes,
between quaint rows of lost machines
and into cafes rich in scholars.
"Do not", he hissed, "disturb the dons.
One day we'll purchase fresher ones."
Seizing our bags, our guide ascended
the umpteen steps the lighthouse had.
Pay as you like, the tour was ended.
(Alas, our tip was all too trad.)
The windows round that umpteenth storey
displayed the town in all its glory:
the giddy colours, roofs of slate,
the square where locals perorate.
Tickled, you cried: "Would they believe us,
if we should send a postcard home?
That after Moscow, Paris, Rome,
a sojourn *here* is hardly grievous;
indeed, this collaged, close-knit place
imbues its own fine hybrid grace!"
Before a voyage
Typical you, to hoot thus strangely,
rehearsing suchlike antic themes!
Such ringing thoughts would quite derange me,
were I not lulled with quince ice-creams.
But that reminds me: how they fed me,
how you were fed a mighty medley,
within the castle walls that night.
How stuffed we were! Quite stuffed, despite
there being just the two dimensions
to every delicacy served;
we dared not show how much unnerved
we were amid those flat inventions.
We danced and clapped and sang instead,
then tripped a zigzag course to bed.
That night my dreams were all too thrilling.
We strolled that self-same harbourside.
Stooping, I plucked a handy shilling.
Still the castle lay on its side.
You groaned, "Who is this hooting fellow?"
then snipped from spikes of nearby yellow
the body of a small guitar,
and tuned it to some passing star...
Perhaps you have it on your conscience
that there in that plain upright town,
with its clean air and child's pink crown,
we pledged ourselves to more such nonsense.
To wealth wrapped in a five-pound note.
To a year at sea. To that pea-green boat!