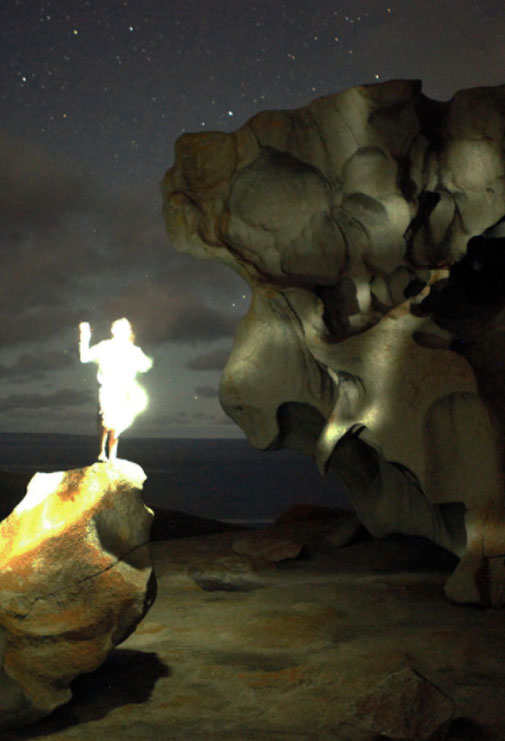 Astral encounters
Star-lit canvas—limitless, stretched tight water-body: dark and rippling
a stone-perch for a ghostly figure not afraid of light or being illuminated by a mysterious source the stone? Or a snub-nosed alien?
The outlined figure white; fragile
holding telepathic talk with a craggy face leaping out of gloomy space like a green monster from sci-fi flick
glimpsed first by a lost wanderer a Belgian that goes by the name of Julien Menier
thereafter—by us
and, a silence heard for miles interrupted only by the murmuring of waves in gentle, rhythmic cycles.