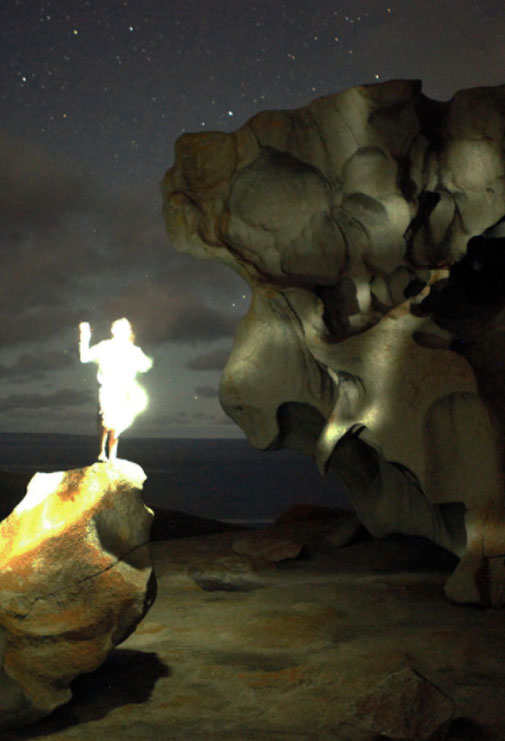 And So It Ends
When it started, it was just a faint luminescence caught in the creases and lines of my body. I noticed it in my hands as I stretched them, fighting the creeping arthritis. Turning to the mirror, I saw the glow peeking through my wrinkles. And so it ends.
One can only allow for so much grief when a body fails. I told myself it was a miracle I'd held on for so long, that I'd made this life last as I plastered cover-up on my face. Be grateful. But I fought the hot pressure of tears. I'd been ready for this, of course. The will was in place, not much to give away but earmarked all the same. The note, however…
My pen hovered over the paper, nice paper, put aside for this so I wouldn't scramble and end up writing my final words on the back of an envelope.
My dearest—
I love you so much.
A tear escaped me, splattering on the creamy weave of the paper. It glittered, smudging my careful penmanship, the words I'd worked so hard to master. I swallowed the emotion, reeling it back. Even tears were a learned behavior, soon to be left behind.
My time has come. I can't explain it, not in a way that would make sense. Just know I am not leaving you voluntarily. This is not suicide. It is not murder. It is a natural passing, the failing of my body. Please do not despair. I will leave it at the cove, but I beg you to send someone else to find it.
Another tear fell, sparkling next to my signature. It would have to do. Light was starting to seep out of my pores. I wiped my eyes and left, not caring that my makeup was smeared. It cracked anyway as I crossed the threshold. The flakes fell as I clambered over the rocks, gilded in the golden light of the approaching sunset. I hoped it hid my glow. Not that there was anyone to see. Not this time of year.

And So It Ends
I wore no makeup by the time I got to the rock. My clothes were already smoldering, but I climbed anyway. We had climbed here when we moved into our cottage, flushed and happy in the first blush of homemaking. We were so young then. The future seemed long and full of years.
I was burning so bright the tears sizzled.
When I got to the top, I raised my hands to the sky, beckoning the long dead light of my siblings and ready for my body to fall away.
"Honey?"
My vision was already changing when I turned and I barely recognized him without my human eyes, but it hurt all the same.
You always did say I lit up a room.
"Close your eyes." I watched him until there was nothing but light and then nothing but the familiar cold dark. He never did close his eyes.