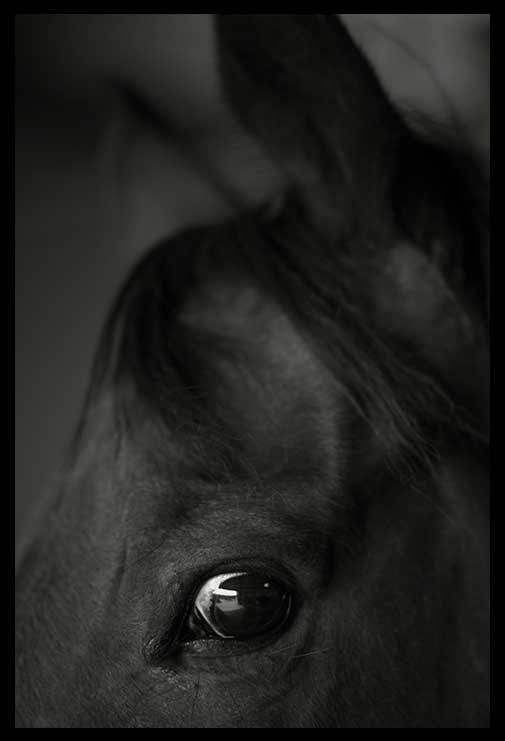 AN APOCRYPHAL PSALM
Yahoo,
the eye of the Houyhnhnm is on you.
Put aside your technology, and try
to look him in the eye.

He is not your servant.
Whose servant are you?

Jockeying for position,
you race around in circles--
but you always lose.

Yahoo, yippee-kayo-kayay!
Today could be the day you learn how to pray.

Whose eye is more human?
Look yourself in the eye.

Yahoo,
He can lead you to green pastures if you choose.