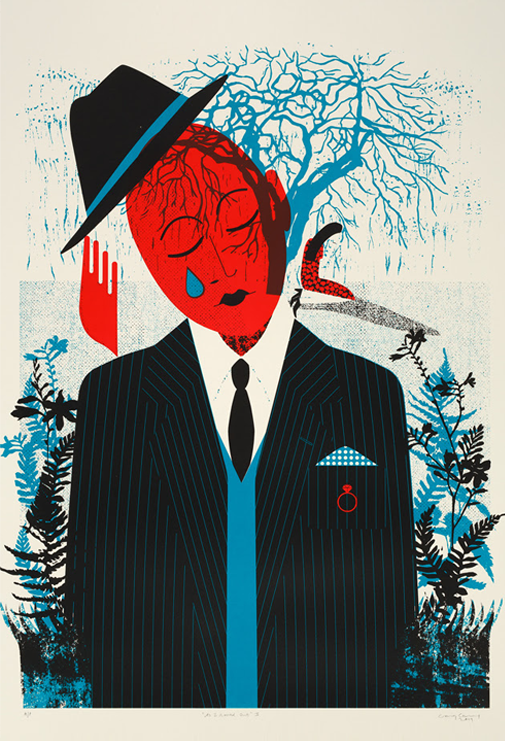 Among the Trees
I shut my eyes
and tilt my head
I wear my suit
and shirt and tie
I place my hat
upon my head
my thoughts turn red
I will not cry
I will not cry
oh how I try
but I can't stop
a single tear
a single drop
escape my eye
and trickle by
beside my ear
inside my head
my thoughts are red.
I have to learn
to turn away
from nature's way
from tree and fern
those birds who say
let's go and play
just us and you
in black and blue

Among the Trees
we'll dance again
between the shoots
beneath the branches
over roots
we'll dance again
among the rain
oh please don't turn
from tree and fern
but in my head
my thoughts turn red.
I cannot stay
among the trees
I have
responsibilities
my life must turn
away from fern
from blue to red
to work instead
and I must learn
to hide my fear
to dry that tear
and disappear
beneath the hat
upon my head
but drift anew
upon a stream
in black and blue
a childhood dream.