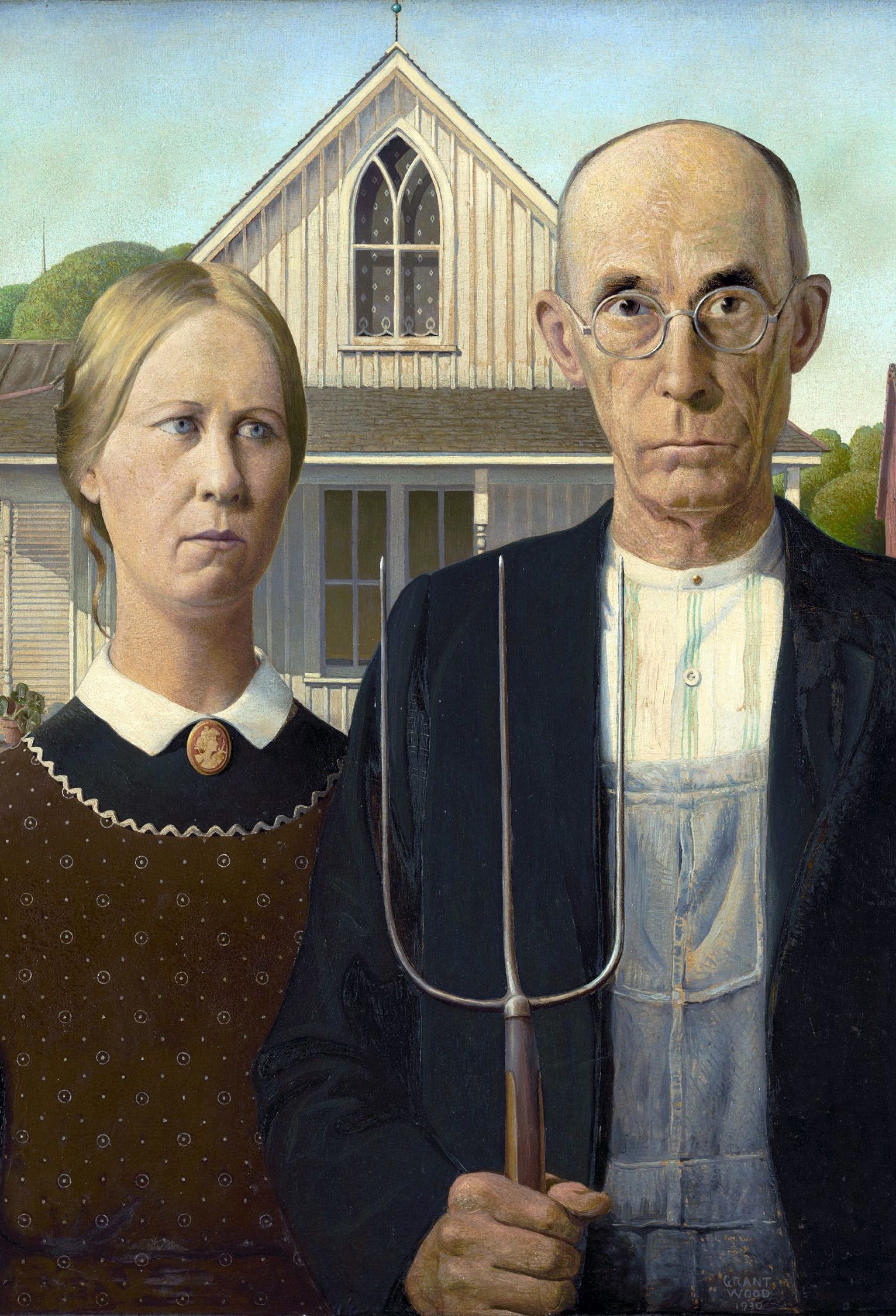 American Gothic
Everything points to heaven,
roof finial and ridge tiles,
arched window centred
on the clapboard house's face,
porch pillars, modestly turned,
the woman's hair, pinned
to make a steeple of her brow,
twin furrows above her nose,
ric rac binding her apron's neck,
peak after peak after peak,
the pitchfork's three prongs
in the lofty man's firm grip.
The peep holes of his spectacles.
The black holes of his eyes.