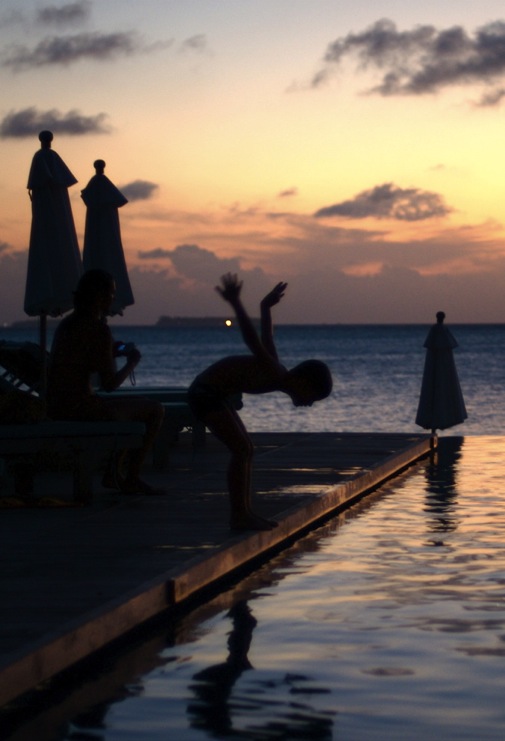 All the Space is Hers
Her mother teaches her to swim, walking backwards into the deep in her chin-strapped bathing hat covered in daisies – beckoning, smiling. The pool is full of splashes, chlorinated echoes. But when she launches out, arms outstretched, legs kicking, all the space is hers.
Her lover shows her how to dive. He treads water beneath the springboard. Coaxes her over the edge.

Afterwards, for a long, long time, she floats – in the starkness of a mountain pool, in limpid brown rivers, the open sea. She lets the current take her far away, or around in circles.

In the end, she crouches on a jetty in a quiet harbour, arms flung up behind her like a child, fingers splayed. Ready take the plunge. Ready to go.