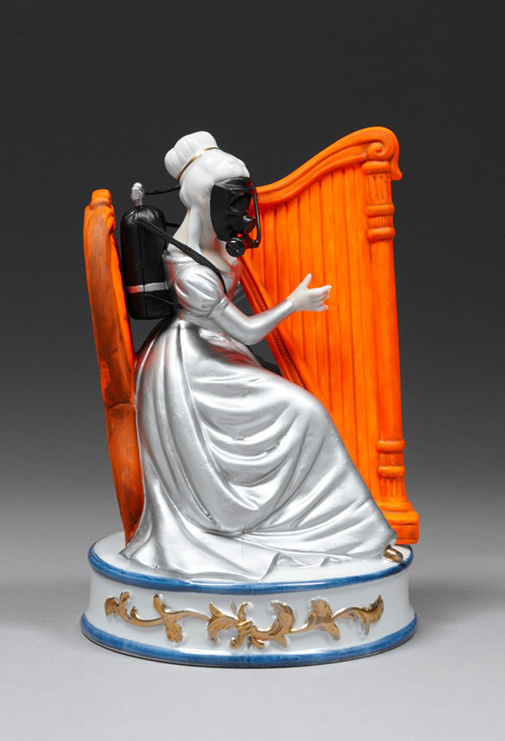 Air of Belonging
"Mum, they'll stare."
"Didn't I tell you it's impolite to stare? In polite society they won't stare."
"They'll notice though."
"Not if you play the way you played this morning."
Coral clutches at her dress, scrabbling for excuses.
"Go," says her mum. "You don't want to be late."
Twelve years leading to this night, this performance.
"But," says Coral, not sure what came next.
"Save your breath." Her mum tucks a stray wisp back under the band around Coral's finely-made wig. Real hair. "You will dazzle them."
Backstage, Coral waits alone, letting the soothing shush of her breath through the tube lull her. A hairless girl rushes into the room.
"Great, you're here," she says. "Hall's filling up nicely. Do you have everything you need?"
Coral nods without thinking. Fade into the background, cause no fuss. Be noticed only for the music.
"Love that mask," says the girl. "Very Under. You don't have to wear it yet though, there's another ten minutes until curtain-up. Don't want you overheating."
She smiles and darts back into the corridor. She has tell-tale ridges beneath the skin of her nose and throat. Even backstage assistants have filters in this dizzying world. Coral clings to her harp as the enormity of the evening threatens to overwhelm her. If she wins…
Air of Belonging
Coral is day-dreaming when the hairless girl appears in the doorway and beckons. She's thinking about what winning this title can give her, the body mods she can get not only for herself so she can breathe freely enough to work in this polluted city, but for her mum so she can hear all the frequencies she teaches her students to play at instead of having to check some with her oscilloscope.
"Good luck," whispers the assistant as she lightly pushes Coral onstage.
The polite applause dies away as Coral walks to her seat. She tells herself it's the collective in-breath of anticipation. She doesn't look at the audience.
There is another moment of silence as Coral's final notes die away. She can't hear all the harmonies but she knows she's played everything just as she's supposed to. Applause like a summer cloudburst yanks her from her musical trance and she stands up. It's hard to bow without overbalancing with the tank on her back, so she bobs and then retreats backstage to wait.
"And the winner is…"
The performers cluster in the wings, their eyes fixed on the bejewelled woman announcing the results.
"Petra -"
The rest is lost in applause and squealing. Coral turns away. She has lost. She doesn't know what comes next. She walks away and misses the commendation she receives, misses the bejewelled woman using words like plucky, saying Coral's playing is technically perfect but you can't see her emotions, prize-winners show their passion.
If Coral had been so inclined, she could have bought the commemorative figurine at a discount, given it to her mum. They've obliterated her face completely, exaggerating the mask because that's all anybody had seen.