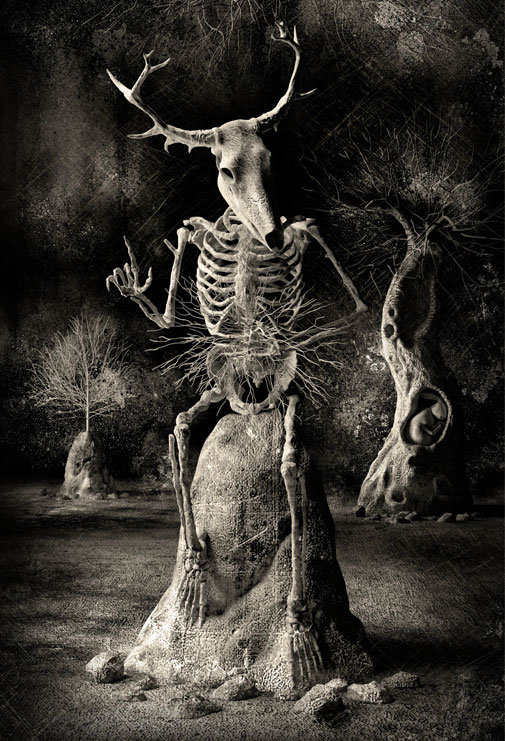 A Skeletal Secret
"Come let me tell you a secret," it whispered; Seated on the anthill, a sage, a spiritual guide. "The earth is the womb of the universe, She has carried it on the lips of her fingers, Sucking at the stars, the moons and the numerous suns... No! Do not look at the tree. Turn your gaze away. She is pregnant with truth; verisimilitude. She births at noon to the tweeting cries of summer birds."
"You see," it raises a finger at a thought, It's pelvic girdle girding the anthill, balanced by forces unknown, "This throne is the door to night." It cocked its antlered skull and peered... "Will you tell this secret to the roaches, bestriding your kitchen sink?" It stared at its spindly legs, barely touching the monochrome soil. "No you won't."
"I have a heart, you know, a life, a beating heart." It nodded its horse face, The monochrome night breeze fleeing its chest cavity, Cracked rib columns cackling in silent moan. "Come, do you know where it is? It's inside the throne, yes it is."
"You tell a good tale, yes you do. I must leave you, mother calls. It rubs its stomach and turns, "You should go, my friend."