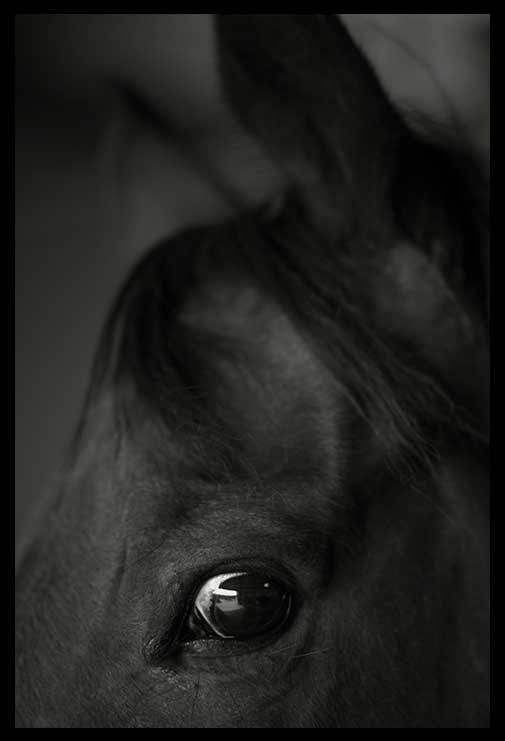 A HORSE'S EYE
For it to be open to interpretation
means little or nothing to the horse.

It's mane is parted,
like a floppy-haired 50s film star
fresh out of a tizzy.

This contrast between historic film star
and horse adds to the sense of fear
bearing down on us.

But this is merely coincidence.
The white of the eye.