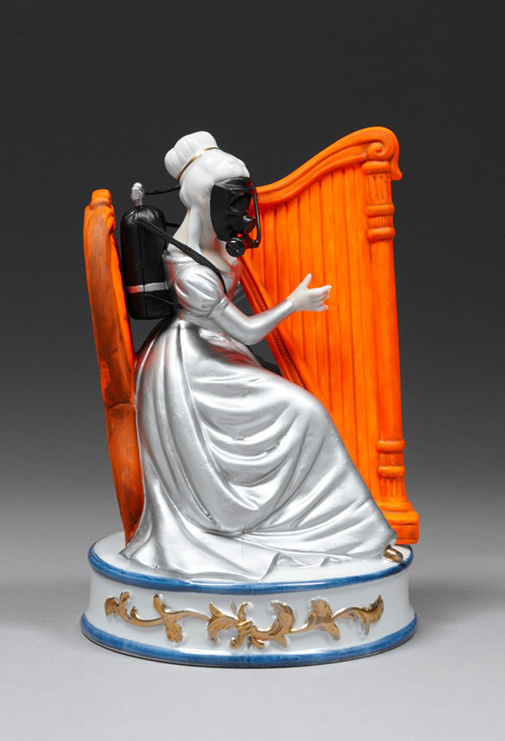 A Conversation with a Rogue Taxidermy
I know a girl who says
she's not sure how she
came to be here, sitting
on a metal folding chair,
wearing a white silk gown
corseted into tight-waisted
atrocity. She's a harpist,
back row over to the left,
her right, and she plucks
away wearing silky gloves.
Whose fool idea – wearing
gloves whilst plucking at
strings. She perpetually
moans, harps on about the
life-sucking and stinking
airlessness of it all.
Of Andre-Rieu-ish waltz-
playing Strauss. It even
has a name, she says. It's
called Classical Crossover,
like rear-ending a Hummer.
I'm a rogue taxidermy,
she says, I'd rather play
folk crust punk, and play
first row solidarity, and
play like The Pogues.
A Conversation with a Rogue Taxidermy
Truth be told, she grins,
I'd rather have muddy
knees, grubby fat fingers
and hangnails. In truth,
I'd rather be a farmer.